What to wear in Malta?
5:00:00 PM
MALTA is a southern European country (island) surrounded by the Mediterranean Sea. It lies 80km south of Italy, 284km east of Tunisia and 333 km north of Libya. You can imagine what the weather is like down there.
Although winters are rather mild, summer can be scorching. August is the warmest month but the torture is not about hot weather itself but humidity combined. We spent some days around the island and we constantly complained about being sticky due to hot+humidity. Yes you can enjoy gorgeous waters and sun but apart from using a lot of protection you need air and some indoors now and then.
HEAD:
Hat to protect your hair, face and neck, but be careful with random winds that can take it away from you. Sunglasses are also a must and the simpler you go the better.
BODY:
Forget the long pants, jeans, and sleeves, and go for the dresses (be careful with the wind) and shorts. I ended up realizing the best way to go is the maxi dress/skirt. At night the temperature can get a bit cold due to the wind so I suggest bringing a cardigan or blazer just in case (I used them when having dinner outside while some friends were freezing out there).
FEET:
Beware of the amount of time you're going to spend walking around and what kind of places you are going to visit. I used my gold pink DKNY sparkly sandals and for the record- they are no longer sparkly but kind of sand-like. Leave your heels at home, that is sure.
*Also,get rid of accessories if you don't want marks from sweat or getting them kinda sticky.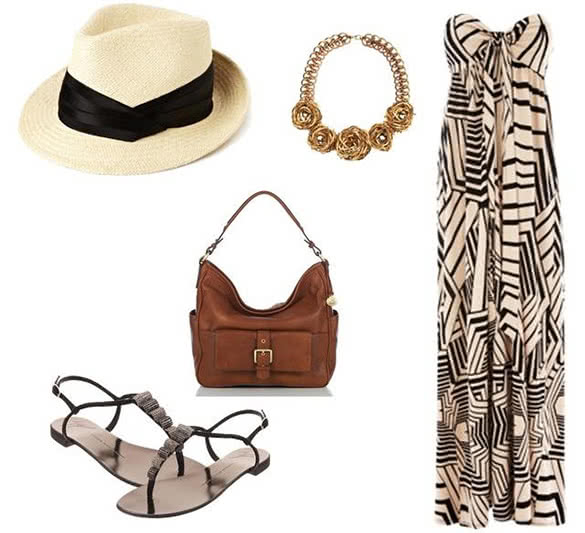 Have you been to Malta or any of the southern islands?
xx
lau.