Fall For the Home
6:18:00 PM
When autumn arrives we like to dress our rooms or homes a little bit more beige, brown, orange-like. This year I stepped on Zara Home a little too much maybe and of course fell in love with half the store. Yesterday we were looking around some shops and I bought something there so obviously we sensed the decor autumn feeling was all around already.


Although the falling leaves and pumpkin spice lattes are yet to come, our path into the brownish season is starting to make a presence in our homes. So definitely there is no still orange brown burgundy madness but we kind of lower the bold colors at home. At least I found myself already changing my linen into beige ones.
Paisley Print Bed
Very simple but at the same time full of detail, this pattern seems to bring some calm atmosphere into our bedrooms and some style at the same time. The design is all in thin lines so it does not create a full and messy image. The colors lie between beige-brown-white which seems to provoke a kind of golden when mixed.
source Zara Home
Leaves-Print Bed
The very clear image of autumn itself. Leaves are always the classy option for fall decoration and the colour couldn't be more perfect. I love the pattern of this set and the colour too, since again, the shade of beige/brown creates a gold one.
source Zara Home
Floral Print Bed
For the ones who love flowers, they are not only for the spring and summer seasons. Florals can be used all year if combined with the right colours. Gray is coming in heels this year and when it usually makes a greater presence in winter season, this time stores have added it up to the fall collections.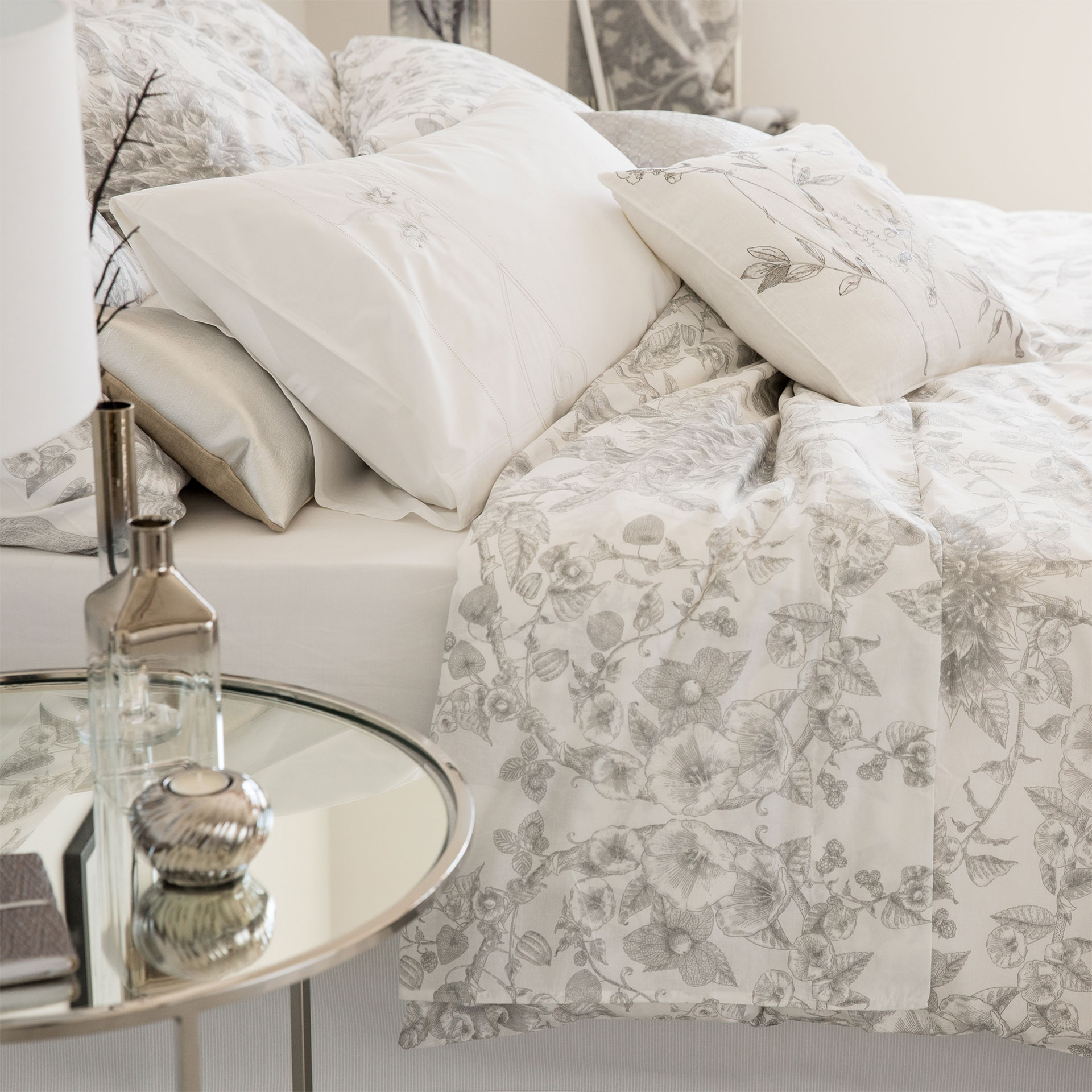 source Zara Home
Printed Percale Cotton Bed
If you are lucky you can still find this in the store, but there are a few on stock. I bought the cushion set because I loved the pattern and color: it again combines shades of brown beige and white with some -very subtile- glitter.
source Zara Home
Now all decor is nice but what really gives something special to your home is a particular scent, which you can change every now and then. Last spring and summer I used Rituals scented sticks in Rose and Orange and they are great and last long. Now I purchased some on Zara Home just for the curiosity and tried out a couple of items, which I loved.
Dark Amber Incense
A deep fragrance with a mix of Bergamot and Ylang and a few notes of Sandalwood to transport you to the exotic East. The colors of course couldn't be no other than browns.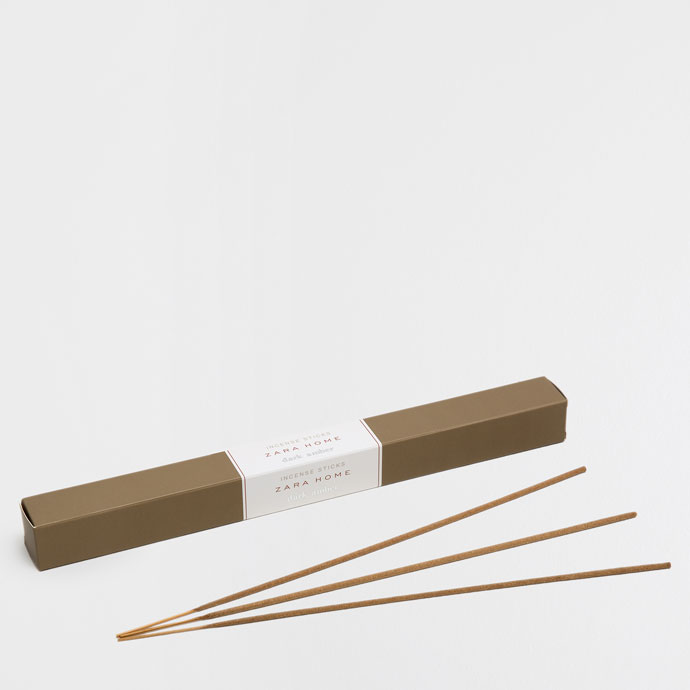 source Zara Home
Orange Blossom
I smelled this one at the store and instantly fell in love with it. Clearly some orange blossom blended with citric touches of bergamot and subtle, transparent notes of honeysuckle. Last season they had the same scent but the package was full brown and gold (which I clearly loved) and the new one comes in a pink and floral package but very soft and lovely.
source Zara Home
SICILIAN FIG SCENTED CANDLE
I
bought the incense sticks for this one. I was actually looking for the candle but last season's, since its pattern was white and blue with
Italian-inspired
drawings. Now it's all white and simple. This fragrance imparts all the
freshness of the Mediterranean
with its citrus cocktail of
bergamot, lemon
and an original hint of
fig
. It's a strong scent but leaves your apartment smelling super nice.
source Zara Home
& seriously thinking of coming back to the store for some body & hand cream with these scents...
xx
lau