Interview your best friend Challenge!
8:36:00 PM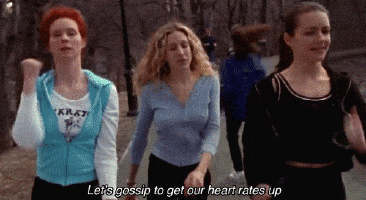 Who is the person that would probably know you best? We may have a close group of
friends
and regard them as our best friends -ok. But there is always one or two that take the lead, be it because they
understand you the most
, or you share more secrets/experiences etc. with each other etc. etc. If someone asks you to go on the journalist role with close up questions about yourself, you may want someone who might give accurate answers. This is the interview your best friend challenge, and I interviewed Monica -though our group of friends is small yet close, Monica and Aida have been the ones I spent most time with and know me best. Feeling nosy? Go ahead and see what M thinks of me and/or how she would talk about me to others!
How have I influenced your life?
One word. Coffee. You know I used to drink it just occasionally and with sugar? Ugh gross! Okay, okay, that may sound cheesy but we are more sisters than just good friends and I think I wouldn't be the person I am today without you. Because, yes, we pretty much never say things like that, but we both know we are family by now -or so says my mom.
[
Truth is I am her mother's friend by now, but tell that to Mou... In all seriousness, have they signed adoption papers yet? Not to talk about our telepathy
]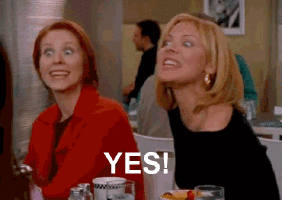 After these years, what makes you want to still hang out with me?
Maybe one of the reasons is that no matter how messed up or bad dressed I am, you don't seem to care. Or you just don't point it out, huh? But still, I love you for that, hon. Oh! And we can't forget the fact that we have a blast everywhere we go together. I mean, who in the world would laugh with me while watching Titanic, am I right?
[
That's why I started being your personal shopping assistant! And we cannot watch ANY movie without bursting out laughing like retarded seals... just remember whenever we stepped on a cinema, or at any other situation we're not supposed to laugh or even talk...
]
What do you wish to know about me better that I haven't talked about with you?
Something I'd like to know about you that I don't know yet? Geez, that one's difficult! I don't know if there's anything I don't know by now. And if there is, I'm telling you, must be the best kept secret ever!
[
I think I even share my most evil plans with you.
]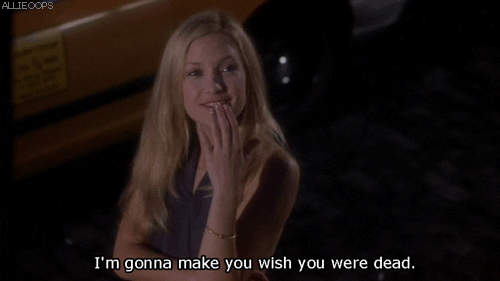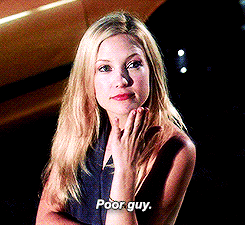 Qualities about me true to who I am that I should show more often?
You may not look like the most approachable person from the outside and that may make people think that you are some sort of grumpy girl and overlook the real you. Blame it on your resting bitch face. But we both know better than that.You are so thoughtful and caring when it comes to the people you love. You trust people way more than you should sometimes, and that has led you to get hurt more than once. But don't get me wrong, I'm not asking you to change that because it's part of your charm. So let them see that incredible person I see! They'd love you even more!
What do you think is holding me back from being my true self?
That one's easy. Fear. I think you are scared of getting hurt again and you hide your real self and your feelings to
look tough
and you don't let people see your
flaws
. And maybe I shouldn't be saying this because, yes, I'm just like you in that. But it's flaws that make us special, and dammit we are humans here! We can't be perfect 24/7.
[
ouu wrong honey, self-control is what holds me back in most situations otherwise I'd be known as the rudest (read honest) meanest b*ch around
]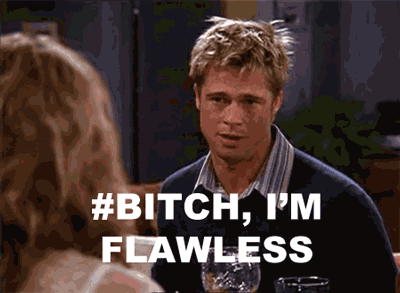 Most memorable moments we had?
I think maybe our
trips
together are what had a more remarkable effect on me. We got to spend a lot of time together and that might be the reason why we are so close nowadays. You've given me so much laughter over the years - whether it was
making fun of others
or ourselves. But one thing is clear. I do want to create more of those memorable moments, so let's
travel the world
!
[
Def. the countless trips around Europe but I value the moments we helped each other when the other one was going through a hard time. But yes, whenever we travel around we find ourselves in funny and sometimes desperate situations and so far no one has died
]
When you read/hear/think of my name, what pops up?
An endless list of
funny quotes and moments
! And let's not forget that whenever I have news, either they are good or bad, I want to share them with you. If they are good you'll
celebrate
with me for sure, and if they are bad you'll try to
cheer me up
. Because that's just who you are. Always there, and
always supportive
. But you know what? You
can count on me a
s well. Like, 1 2 3 and I'll be there 🎤
[
such a couple of nerds that we even wrote some of them down.
]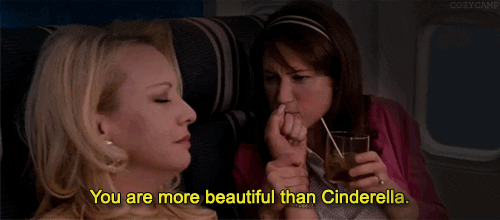 Describe me to other people (family, friends, acquaintances)
She's gorgeous. Like, REALLY REALLY gorgeous. On top of that she's my personal shopper and bodyguard. Pretty impressive, huh?
[the point of the question was "how is Lau with her family? and her friends? -differences etc. But I respect your adjective to summarize it all ;)]
Where do you think each of us will be in the next 10/20/30 years?
I think despite your efforts to avoid it -you'll have kids, honey. And yeah, I'll be the one spoiling them and treating them for sweets so they'll love me as much as you do. How clever am I?
[Fairytales and science fiction section of her library. Noot even close, nooot even a bit... not even at all.]


What's the story of our friendship, 1st impressions vs. now?
Well, I'm pretty sure you already know because I told you before but I might've been a liiiiittle afraid of you and your stupid
grumpy face
at first. But oh well, I saw through it and I'm really glad I did because I couldn't picture my life without my bestie here!
[
Honey. 8 in the morning, non-coffee day, French lesson, stupid teacher who bored everyone with her questions and anecdotes, what did you expect? watch le f*ck out.
]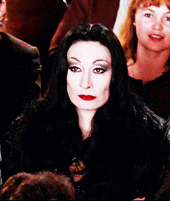 probably the 1st face expression you saw on me when entering class
[
I think we became really close friends once we were at university and didn't see each other every day -that's when we started talking a lot and sharing more and more secrets (read gossip) and planning weekend trips, our passion for traveling, Christmas and making fun of each other was the strongest tie we had/have -apart from the special skills for making fun of our exes and ohs..]
easy to picture us here making fun of each other but... if someone else tries...
then this is us.
It's always fun to ask your friends things that you
(already know)
would like to know so I encourage you to do the same and do it in person so you can spend an afternoon remembering past times together be it in high school, college, traveling, etc. The nominees are
xx
lau.