What's my favourite place in Barcelona?
5:56:00 PM
After visiting hundreds of apartments during my
unsuccessful apt search
... I am starting to believe I will spend another month like this January! (work-apartment research-home-work). Good thing is that most of the ones I visited were in the same area, close to my job and probably one of the most stylish districts in Barcelona.
Yes, if you ask me about
my favourite place to stroll around
, I'd say
Francesc Macià
. This is located in a quite busy area of the city, next to the gorgeous avenue Diagonal, but also surrounded by major ones:
Av. Josep Tarradellas
,
Travessera de Gràcia
,
Carrer del Compte d'Urgell
, and
Avinguda de Pau Casals
. All of them are always full of people who are either going to work or running, shopping, walking around and so on. Linking
three great districts
of Barcelona (Les Corts-St Gervasi-Eixample esq), this has always been one of my fav places but I decided it really was the one when I was working in a radio very close to this square. Now that I find myself coming back every lunch break I have, I think it is preeettyy clear this is the lau-est place in THE city:)
The place is named after the former Catalan President Francesc Macià (who I have always admired)- the one who proclaimed the Catalan Republic (uuhuuu). What I probably love the most is that you get everything together: green areas (full of trees, grass, fountain), busy scenery with businesspeople and taxis, cars, all day around. And the big beautiful building that stands out the most in front of everyone. Reminding me of Parisian balconies and rooftops, this one is fabulous and has always caught my attention but there are many buildings (offices, apartments etc.) around with a similar look.
I always end up there when I have free time and really want my mind to disconnect from anything that might lead to overthinking or some mental trouble. The busy&alive feeling you get, the beauty of the surrounding buildings (balconies are fabulous and charming),
Turó Park
two steps away,
Diagonal to have a coffee in a terrace
or do some jogging, etc... it just makes me happy!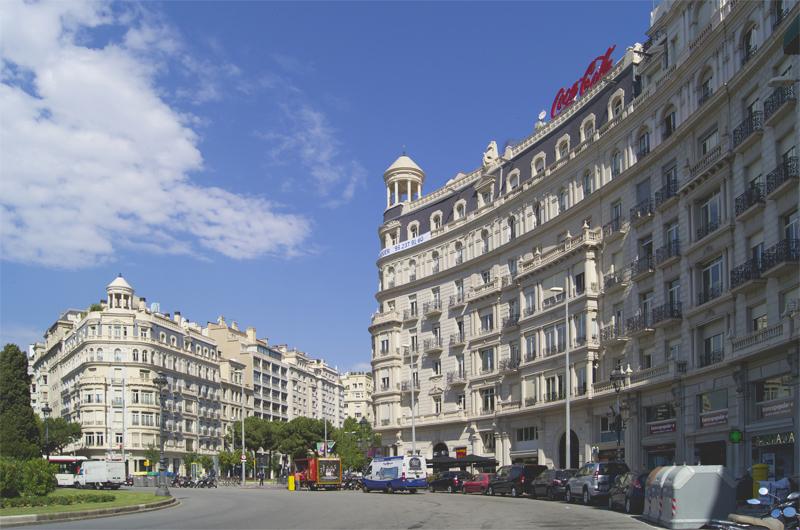 Which is your favourite place in Barcelona?
Here are other posts about this gorgeous city:
Park Güell, Barcelona
Fall-inlove-Destinations
Eating at Dionisos- Barcelona
xx
lau.