What to wear to sporting events
9:32:00 PM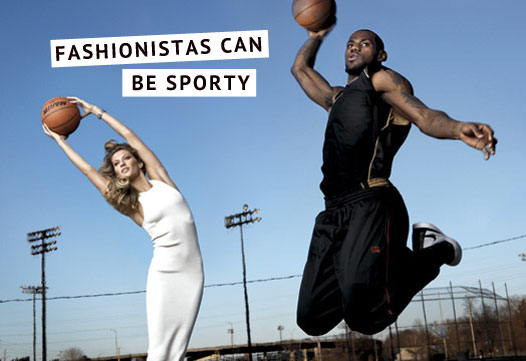 It doesn't matter if you're the spectator of a baseball, football or basketball game. Whatever game you're attending, outfit decision-making can be a pain in the neck sometimes. I go to basketball games in Barcelona every two Sundays and never have I ever put whatever I saw first on. Yes you want to look good but you want to make sure you're not overdressed, I mean, it's a game, not a runway. Celebs are the center of attention in basketball games but if you look closely they don't really wear super gowns or glittery items as in their performances or fashion events.
I paired up a couple of outfit ideas for those who are spending too much time deciding what to wear before a game. You can go sporty of course but you still want to feel girly. So why not combining both? I suggest jeans or pants with Converse All Star –though I always bring my heels to the stadium, guilty!- and some accessories to create the perfect effortless chic outfit.
If you're attending an outdoor game, be sure to bring some hat and sunglasses and that can make your outfit. If you're going indoors, I always go simple but with some statement piece of jewelry or bold lipstick.

SWEET AND SPORTY.


This is an easy outfit to pull together and requires 0 time to get ready. Without the statement necklace and the biker jacket this outfit would just be a simple jeans-sports shirt thing. But once you add some sparkle and attitude (still soft thanks to the colors) with a pinky detail on the makeup, voilà here's your "I woke up like this (read: effortless cute)" look.
SMART CASUAL.
Another outfit that will not take you loads of time. Just your fav jeans and a casual shirt which has some detail (in this case the shoulders) paired with bold makeup and accessories. I went for a burgundy and dark look but you can play with the colous, since jeans go with anything.
FELINE ATTITUDE.
And this is my fav outfit and one I do wear on several occasions. I just love the rocker look with some statement jeans. You can go easier on the makeup wearing neutrals or you can just go big or go home with a bold lipstick. The booties give you the serious look together with the total black blouse with gives all the attention to the bottom part of the outfit.
I hope you liked my outfits and do share your ideas for sporting events as spectators :) Which one did you like the most?
xx
lau.