Hey I heard you were a wild one!
6:13:00 PM
Most of my friends and many of you readers might have already thought "Dear Lau, stop it with the animal print" but I can't help it! Although when I started seeing this trend I was a big enemy of it I am one of its most loyal fans by now. Animal print can be worn during any season of the year but when Autumn is calling... you just get more in the mood!
Therefore my obsession for this wild trend which doesn't seem to fade anywtime soon is becoming stronger and stronger now as summer is coming to an end (finally!). I pulled out some leopard print items for this next season:
Üterque
Adolfo Dominguez
Adolfo Domínguez
GUESS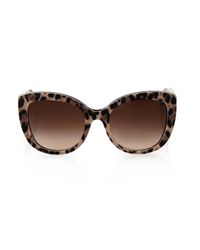 Dolce & Gabbana
Dolce & Gabbana

Which is your obsession when it comes to fashion trends?
xx
lau.