I fell for Marc...Jacobs of course.
9:33:00 PM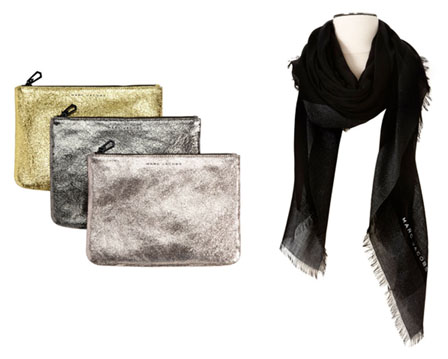 You know about love at first sight? I experienced it with Marc Jacobs the second I discovered one of his rose gold watches -which started the first lines of my wishlist. Well, that watch is still there on my list and truth is I love it but I do not wear them a lot so I always end up saving it there for.. "some day".
After the watches in came the handbags. Fa bu lous. As you can imagine my Jacobs list goes on and on. Not long ago Victoria Beckham created a line for Target and that made me think of Marc Jacobs' work for Neiman Marcus. While browsing on Neiman Marcus site I just loved and loved more things by this gorgeous American designer.


"I love to take things that are every day and make them into the most luxurious things in the world." -- Marc Jacobs
What do you think of these collabs for Neiman Marcus? Which was your fav item?
Can you guess which one I bought?
xx
lau.