E faccio quello che mi pare! Like, ice-cream in winter: best Roman gelato.
8:37:00 PM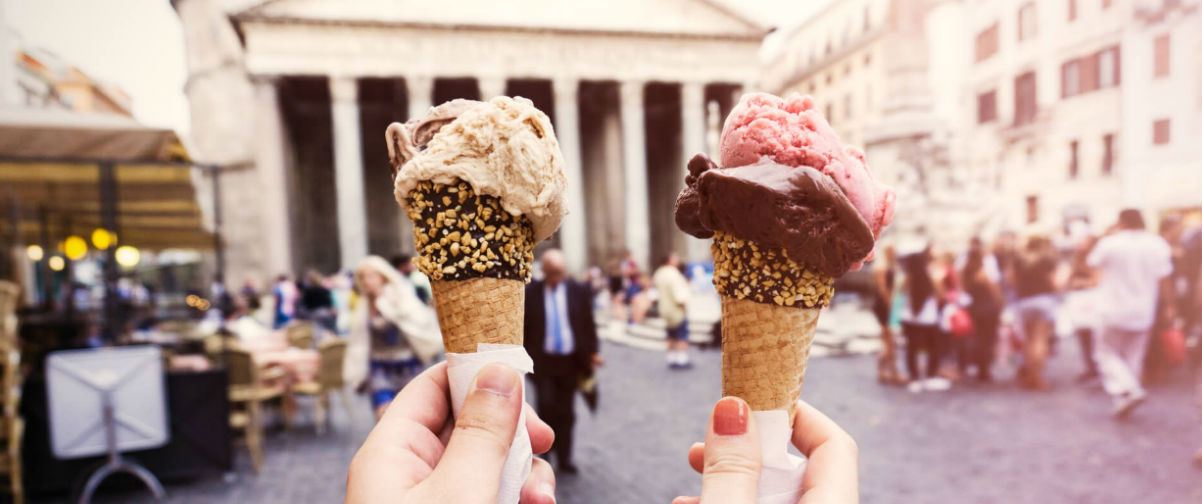 source: viajescarrefour
Weather: cold and rainy so I am spending my afternoons under a layer of blankets at home.
State: can't stop listening to Italian songs falling more and more in love with the language.
Wishing -February comes to a f* end and I step on my favourite city with my favourite people.
Hence, this post.
I had this post saved as draft for sometime near spring 2018 when nice weather arrives and we feel like traveling more and yes- indulging on numerous ice creams per day (guilty AF). But no, I can't stop listening about my forthcoming weekend in Rome with my friends. I know it's going to be cold (and I am still praying for some sun) but I couldn't help it and remember how good ice creams are in Italy and how 0 cares I gave to the weather whenever I visited the eternal city.
So here are some places for those who love Rome and want to
find the best Italian ice-cream
around.
Apart from getting lost around the cobbled streets of this amazing city one thing you must do when in Rome is eating the perfect ice-cream. Not only they are excellent cooks with pizza and pasta but they know how to make the best out of a sunny and hot day.
They say Italians have the best ice-creams and probably Rome is the place to go for a summer getaway. So I suggest you try some of them out (one is never enough) and you will never accept anything less than Italian gelato.
GIOLITTI: my favourite one, right in the very center and frequented by politicians and of course locals and tourists. This is a very known place for coffee, ice-cream and any pastry you feel like having. It was founded in 1890 by Giuseppe and Bernrdina Giolitti and is still owned by the same family. There are many flavours to choose from, though I end up asking for nut and chocolate… but you can even find champagne or rice flavors. Crazy. If you are a Hepburn fan I am sure this is on your list ;) Via Uffici del Vicario 40
source: radiocolonnaNo
OLD BRIDGE. They serve one of the most traditional ice-creams in the city, and they are known for their three-flavored ice-creams with homemade panna on top. Viale dei Bastioni Di Michelangelo, 5
OTALEG. Here you can perfectly see how they make the ice-creams, full of details and crazy combinations so you can try unique desserts on a summer day. Viale dei Colli Portuensi, 594
GELATERIA DELLA PALMA. An old place with a large list of ice-creams which also offers homemade cakes, chocolates and tiramisu. Via della Maddalena, 19-23.
DA QUINTO. Known among celebs and also located in the center so there is no excuse for you to step in. Via di Tor Millina, 15
..ho passato tutto il giorno a recordarti nella canzone
Now you have no excuse!
xx
lau.