non guardarmi così: Dolce&Gabbana eyewear 2018
11:02:00 AM
CUSTOMIZE YOUR EYES COLLECTION caught my eye the second it launched. I always say I believe in love at first sight when it comes to
Dolce&Gabbana sunglasses
. And last year it happened with their
Sicilian Carretto collection
. But now we go round and round with these rounded sunnies that can change whenever you feel like it.
These models mix designs so you can wear colorful sunnies and then change them into a simpler look. Always loyal to a Mediterranean vibe, leopard print, and florals, Dolce&Gabbana has made these 3 models that come with an option 2 (clip-ons).
Floral decor and refined majolica, leopard print with burgundy, and the Italian ceramics the designers have always had as a base.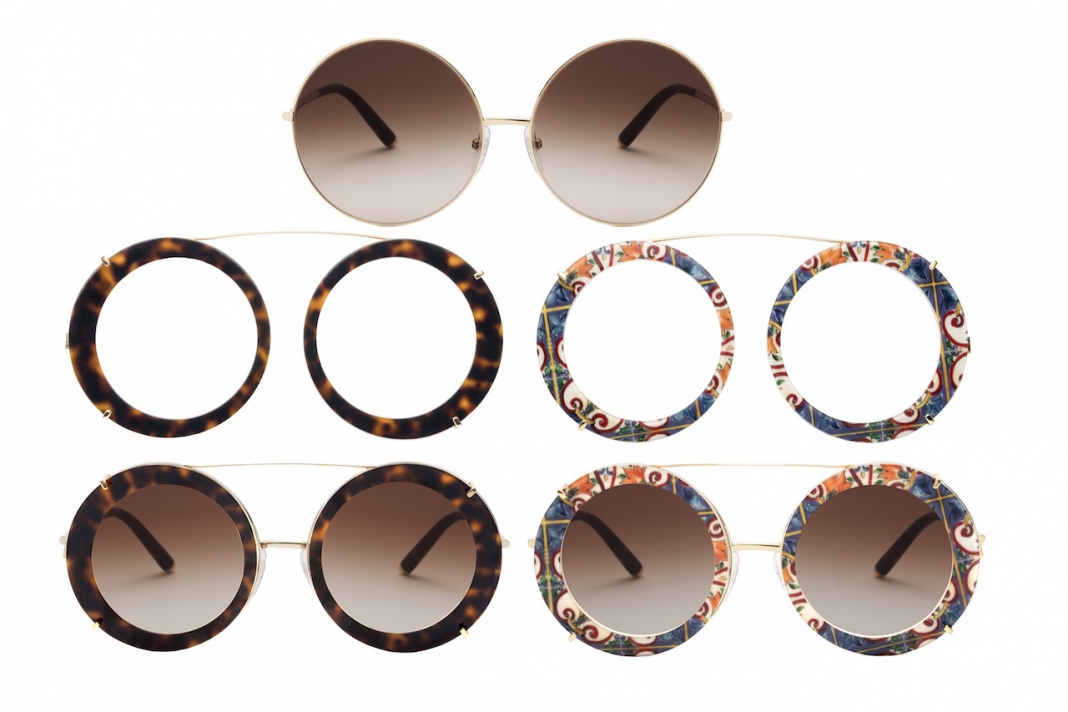 LEOPARD PRINT & BURGUNDY
Of course these can go with anything black or white, even with jeans or a dress. The fine lines make them simpler and elegant since the leopard print takes all the attention and makes the statement for your outfit. The additional clip-on is burgundy, so these are the perfect pair to wear during any season of the year in leopard, and during autumn and winter in burgundy. Ref: DG2198 color 13118/13
SICILIAN MAJOLICA & HAVANA
These are my favourite pair probably. The golden and ceramic pattern ones are perfect for summer and the turtle/havanna ones are just my style for any season of the year. The colorful pattern from Sicilian majolica is the statement you need for any simple outfit, or even bold ones. The brown havana is perfect for any officewear and stylish looks too.
SPRING ROSES & BLACK
One for the flower lovers and the classy ones. I really like the floral and stripes pattern though I would only wear it with total black outfits. However I find the black one super classy and wearable for any occasion. It looks a lot like my most worn sunnies by Miu Miu.
Which are your favourite ones? Mine are Sicilian majolica :)
xx
lau