Get your summer clothes ready!
5:06:00 PM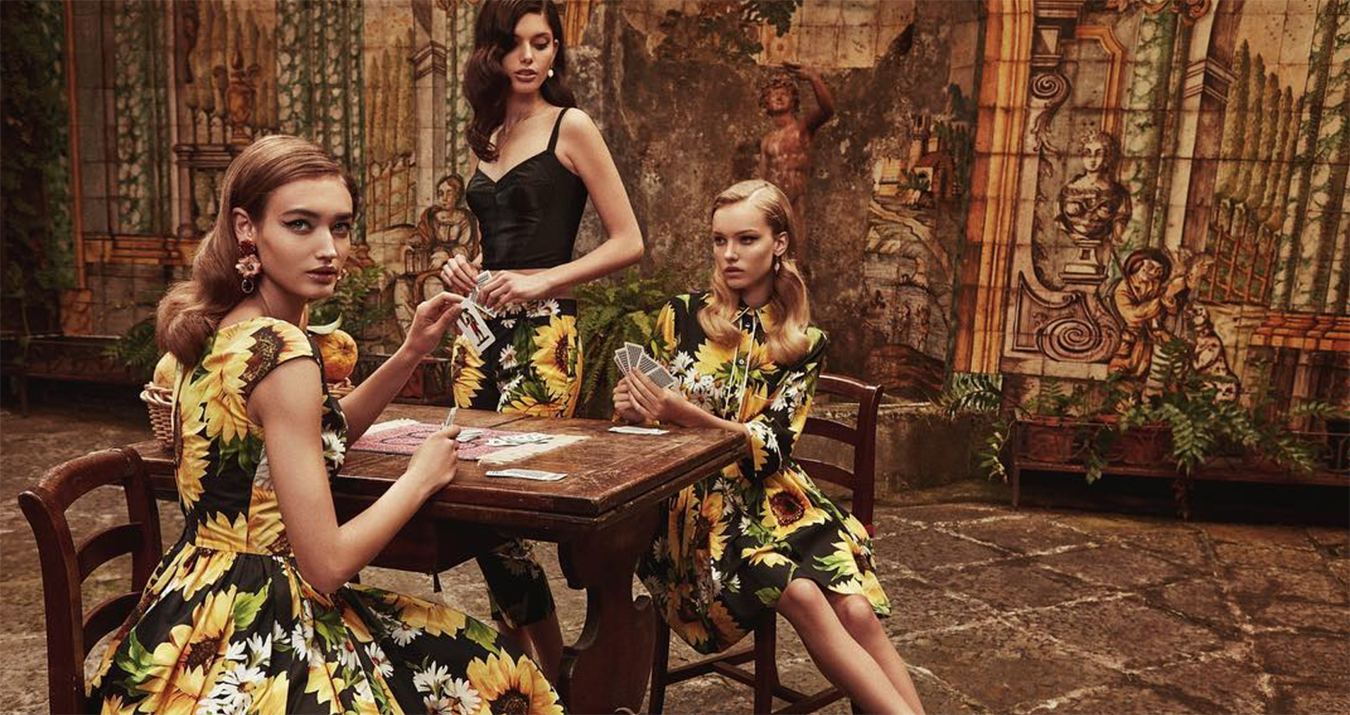 DOLCE&GABBANA 2017
I don't know about you but to me it seems weather has gone crazy lately in Barcelona. We are getting sunny and warm days and them all of a sudden, a full week of rain and cold weather appears and leaves us wondering when to change our closets. Not only that, but these kind of bipolar days have me going crazy about summer, I can't wait for it to arrive (and with it –the HOLIDAYS). It's time to stop wearing classy and dark clothes and start laying an eye on summer colourful and light clothes, don't you think?
Do you have
plans for summer yet
? I had many options in mind, half of them were planned in Italy but those who follow this blog know I have a strong
love for the Balearic Islands
and would not trade Majorca for any Caribbean in the world. So as usual, my mind is already there with its amazing beaches and my beloved cousins. Whenever I go there I always bring the most colourful dresses and gorgeous looks, diva-style and carless attitude as well. These days I have been looking around
Zaful
's website to find some inspo on summer clothes and I fell in love with all yellows and lemon patterns. Here are some items I found perfect for those summer days
in my favourite island
:
xx
lau.