Altar ego: summer weddings
9:34:00 PM
J.CREW
Wedding season is around the corner and despite my dislike for these ceremonies I admit wedding-guest dresses are really gorgeous. I started following several designers to get a glimpse of the trends for this summer and start thinking about my dress to attend a wedding I am invited at. There are some things to bear in mind when looking for the right wedding guest dress.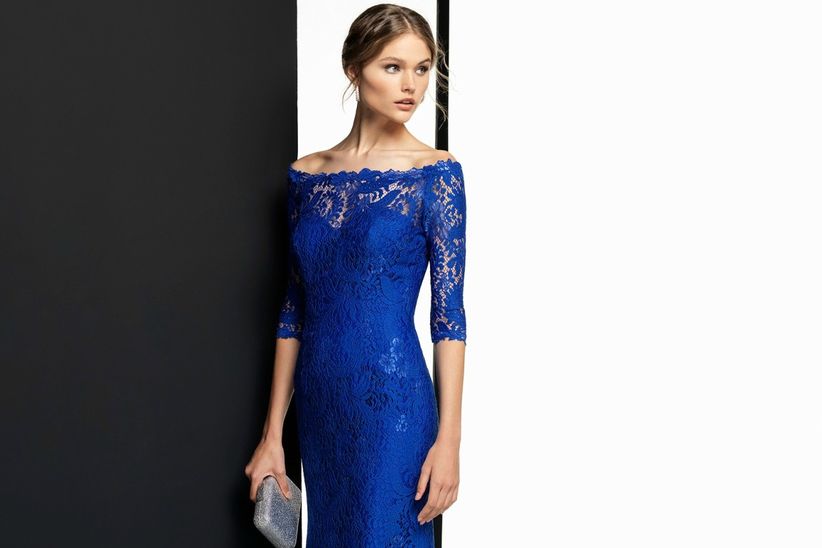 ROSA CLARÁ
AIRE BARCELONA
Quite obvious and self-explanatory, but don't go for whites, beiges, pearl or ivory. You have many options and a wide range of patterns and colors to choose from. White shades are left for the bride.

Length matters. Sure we all want to show off some tan in summer, but that does not mean we can wear a clubbing dress to a wedding. I would go for a backless dress if any, but maxi one and without showing too much skin apart from shoulders and arms.

Don't go too sassy. You know it's your friend's day, so you are there for support, not to steal their thunder. With this I mean you should stay elegant and simple, so don't go all shiny and wild on the dress or makeup.

Careful with the shoes. Like we do with the dress, we love to wear everything new, but when it comes to shoes, it might be too dangerous. Do you want to feel the pain or look for blisters during the night or else sit down while everyone is going wild at the dance floor? I suggest you buy the shoes in advance and you wear them a couple of times before the day.

Light and natural makeup is the way to go, especially if it's going to get warm (or scorching, in Spain). You don't want to pay several visits to the bathroom just to apply more makeup and see how it melts anyways.
PRONOVIAS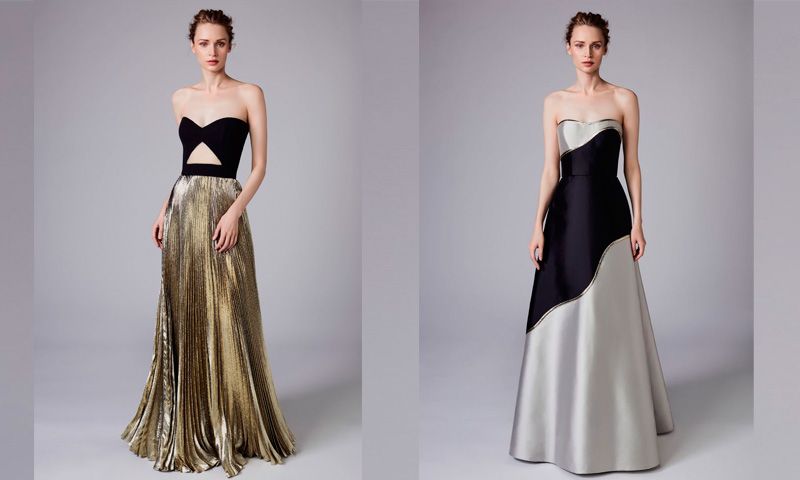 REEM ACRA
Now, where should we start looking for those amazing wedding guest dresses?
I am loving Rosa Clará, Pronovias, Elisabetta Franchi and of course Marchesa fot that kind of looks, but if we have several weddings to attend, maybe it's best not to spend that much on different dresses, so more budget-friendly options are Asos, El Corte Inglés, Revolve, Nordstorm.
I still don't know what my option will be. Bearing in mind this is one of my best friends I am talking about, I wouldn't mind the splurge on a dress, but I also like the idea of going for a more down-to-earth option and add some Dolce&Gabbana or Valentino shoes to make it true to my style without spending half the cost of my rent lol.
Y.A.S
MANGO
Now, here are the
3 trends for 2018 summer weddings
:
Bold

colors. This summer be brave enough to dress in pink, yellow or green and leave the pastel colors for the past.

Asymetrical

lines. One sleeved dresses, two-piece sets, halter neck, no need to go classy, just remember, don't show too much and be comfortable, since the night will be long.
Ruffles.
xx
lau.